MCU: 12 Burning Questions We Have After Comic-Con
10. Will There Be An Eternals 2?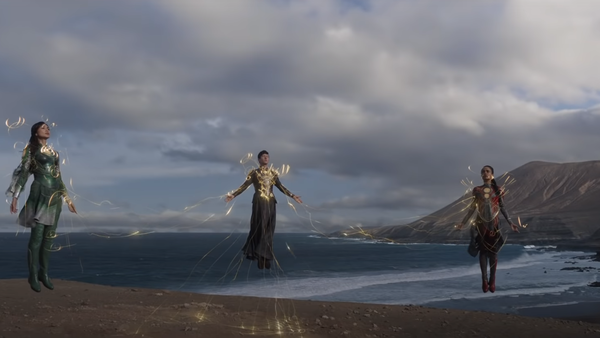 Phase Four has seen the introduction of a huge number of new characters, from Moon Knight, Ms. Marvel, and soon She-Hulk, to Shang-Chi, Yelena Belova, and more. Then of course, there is the race of ancient aliens/robots, the Eternals. Given their backstory, their powers, and their potential, it would seem impossible to think that they don't have a future in the franchise.
However, Eternals was one of the most poorly received MCU movies for some time when it released, and there was absolutely no mention of them from Kevin Feige in Hall H. With many projects, Eternals did confirm after the credits that the titular team, or at least some of them, would return.
Add that to the fact that Kevin Feige himself seems very excited about the future of Eros and Pip, and you can guarantee they will have a part to play. But will that part include a second Eternals movie? Certainly not in Phase Five, but could they fill one of the many open spots in Phase Six?
After such a poor reception it's unclear, but before Phase Four began The Incredible Hulk was the only MCU movie without either a sequel or a planned sequel. Could the franchise add to the list of MCU black sheep?