Oscars 2014: Predicting 10 Best Original Screenplay Nominees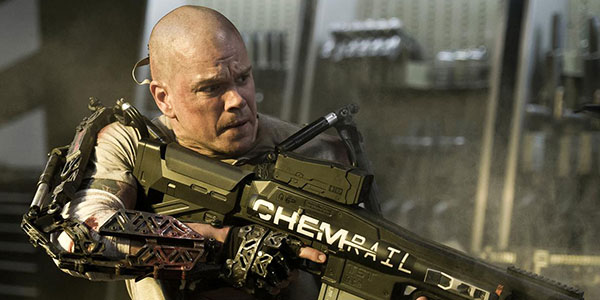 The typical take on Best Original Screenplay is that it is the weaker of the two writing categories. Particularly before any precursor awards are handed out, pundits usually struggle to scrounge up a roster of even thirty viable candidates for the category. I guess this shouldn't come as a surprise given originality's placement on the endangered species list in Hollywood these days, but it's a shame, because the category has often served as an outlet for the Academy to recognize innovative and daring films that would not be able to call themselves "Oscar nominees" otherwise. Someone with as a distinct artistic voice as Terry Gilliam, for example, would not be able to declare himself an Oscar nominee had his masterpiece, Brazil, not been nominated for Best Original Screenplay back in 1985. That same year, in the exact same category, another 80's Sci-Fi classic, Back to the Future, got to claim some credibility beyond its inevitable technical nominations with its spot in that year's Best Original Screenplay lineup. In 2001, while Best Picture honored typical Oscar fare such as A Beautiful Mind, Moulin Rouge!, and In the Bedroom, Best Original Screenplay was busy make first time Oscar nominees out of Christopher and Jonathan Nolan, as well as Wes Anderson and Owen Wilson for their work on the scripts of Memento and The Royal Tenebaums, respectively. Perhaps my favorite example of the Writers branch showing off their relatively enlightened forward thinking on what constitutes great cinema came in 1959. The Writers branch, in their capacity to ordain their five favorite original pieces of screenwriting, chose that year to venerate two of the masters of world cinema (doing some of their finest work) in nominating Francois Truffaut and Ingmar Bergman for their respective scripts, The 400 Blows and Wild Strawberries. If that's not enough for you to gain some respect for the Writers branch's taste, along with the two classics of world cinema, the writers also stuck up for the now legendary Hitchcock suspense thriller, North by Northwest, the only above-the-line nomination the prodigious film received. Of course, unsurprisingly, the larger body of voters in the Academy went with the meat and potatoes choice of the Doris Day-Rock Hudson rom com, Pillow Talk, when it came time to actually crowning a winner in the category, but nevertheless, the writers did their part. You can see then I am very sympathetic to this category and its vaunted past. Some of the single greatest nominations in the history of the Academy, the ones that were most off-beat, courageous, and artistically-minded, come from this category, and some of the first recognition of developing voices in cinema often occurs in Best Original Screenplay. This is why I count myself as a keen observer of this category, and 2014 is no exception. Already this year, we have a surfeit of sterling original screenplay candidates ranging from Noah Baumbach and Greta Gerwig's French New Wave/Woody Allen/zeitgeist amalgamation, Francis Ha, to Derek Cianfrance, Ben Coccio, and Darius Marder's epic Upstate New York father-son tragedy, The Place Beyond the Pines, to Scott Z. Burns' terse, psychotropic brain-twister, Side Effects, to Harmony Kornine's atmospheric, ambiguous morality tale, Spring Breakers. Unfortunately, none of these are likely to be nominated and thus failed to make my list. Even looking out further into the future, there are a number of films I am personally quite excited for that were not able to make it on this list either. For example, Spike Jonze's first foray into writing a feature film, Her, about a man who falls in love with his new operating system, and Terry Gilliam's similar sounding The Zero Theorem, about a computer hacker determined to discover the purpose of human existence, and Scott Cooper's Out of the Furnace, a gangster film centered in America's Rust Belt, were all persona non grata when all the shifting settled. All this essentially serves as pretext to make the point that I think this will be a strong year for original screenplays. It will be interesting to see how it all plays out, but here now is my current estimate of the ten strongest candidates for the award. Be sure to check out my assessment of this category's twin brother, Best Adapted Screenplay, in the coming days as well.
Christopher Lominac
A film fanatic at a very young age, starting with the Teenage Mutant Ninja Turtle movies and gradually moving up to more sophisticated fare, at around the age of ten he became inexplicably obsessed with all things Oscar. With the incredibly trivial power of being able to chronologically name every Best Picture winner from memory, his lifelong goal is to see every Oscar nominated film, in every major category, in the history of the Academy Awards.
See more from Christopher