Shang-Chi & The Legend Of The Ten Rings: 9 Big Questions That Need Answering
7. Will There Be Another Unexpected Cameo?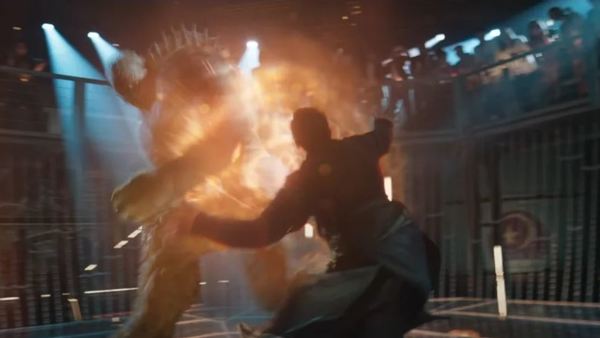 Arguably the biggest talking point from the second Shang-Chi trailer was the shocking appearance of both the Abomination and Wong, but eagle eyed fans may have spotted an even greater surprise.
During the same setting as this fight, a Captain America shield can be spotted in the background.
This could actually be seen in the first trailer, but the second offers a much clearer view of the vibranium weapon, which has led to one big question from fans - could Captain America be making an appearance in Shang-Chi?
Since details on the movie's plot are still relatively scarce, there could be any number of reasons that certain characters may appear, so it's never smart to rule anyone out, no matter how shocking. Depending on the timeline of the movie, this could realistically be three characters.
If it is set shortly after Civil War, this could be Steve Rogers, as there are two years of his life unaccounted for while on the run from the government, and Chris Evans is reportedly up for another appearance in the MCU.
Should the movie be set after Endgame however, this could conceivably be either Sam Wilson, or US Agent, John Walker. Could the latter be there representing Valentina Allegra de Fontaine, trying to recruit the Abomination for her Thunderbolts team?