Walt Disney World's TRON Lightcycle/Run Review: 6 Things You Need To Know
5. The Queue Line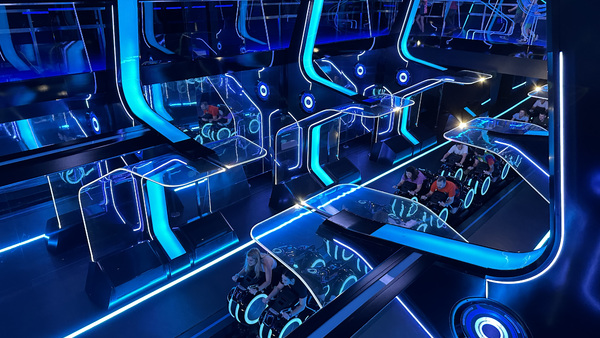 As we said before, even though the majority of your wait will be exploring Magic Kingdom, you will still be required to wait once your boarding group is called.
The queue area for TRON gives you all the story you need to know to fully enjoy the ride. Once you enter the building you are taken to the Digitizer. Here you get a view of the ride's launch system.
After this you enter a room where you are given all the instructions you need on how to use the lockers and board the ride. Here is also where you learn all about the race you are about to join.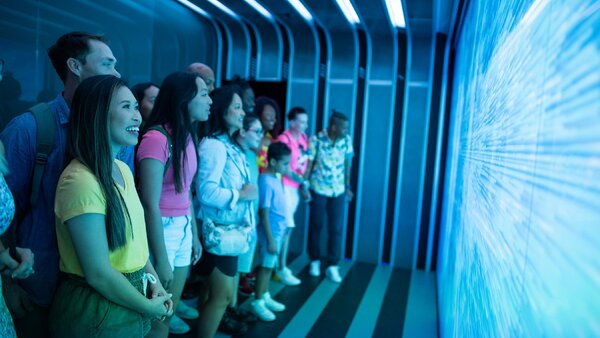 You aren't overwhelmed by the backstory of the ride and you don't need to have seen the movies to fully enjoy the ride experience. It's explained that you are entering a race against the Programs' Team Orange.
Though the queue is one of the best in Magic Kingdom in terms of keeping you entertained, it's not quite as elaborate as Epcot's newest attraction Guardians of the Galaxy: Cosmic Rewind. The Epcot attraction's queue line has exhibits, as well as star-studded pre-show videos.
TRON is a much more simple queue than Cosmic Rewind, but simple doesn't mean bad. We enjoyed our time waiting to board, the time flew by and we felt prepared for the boarding process.