Walt Disney World's TRON Lightcycle/Run Review: 6 Things You Need To Know
4. There Are Double-Sided Lockers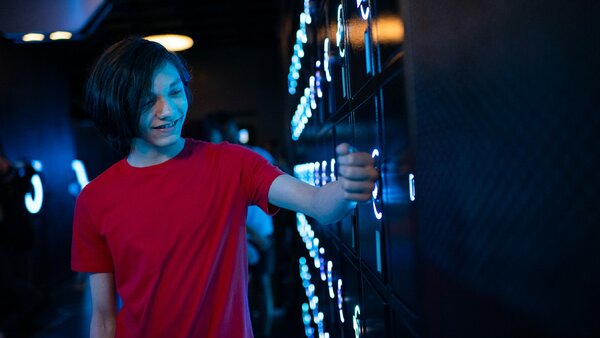 It's rare for a Disney attraction to require lockers, but with no where to store large items on the lightcycles, a solution was required.
Disney have installed super smart double-sided lockers as part of the ride. You open the locker to retrieve your belongings from the rear when you exit. This means that guests don't have to go back into the same locker room that guests waiting to ride are, easing congestion and also allowing you to keep your belongings longer.
Although these high-tech lockers are great you do need either a physical ticket or a Magic Band to open them. Cast Members in the attraction will help you if you only have a ticket on your phone or watch by providing you with an actual card to use.
You can take small loose items such as your phone and glasses on the attraction, so you can use your phone to take a photo of your locker. We used a card provided by Cast Members and it didn't open our locker or even tell the cast member which locker we'd used but luckily we had noted our locker number to confirm with them.
With Disney moving away from physical tickets, hopefully the lockers may eventually allow you to use your phone/watch in the future.