Football Manager 2019: 10 New Features To Be Excited About
8. Manager Induction Mode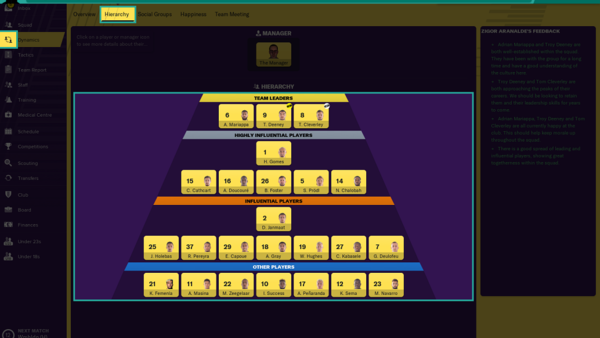 If your managerial experience is more Frank Lampard than Arsene Wenger, Football Manager 2019 has just the feature to bring you up to speed.
Although nobody has ever been able to dispute FM's depth and authenticity, accessibility has been an issue for past instalments, but this year's edition has set that right with the new Manager Induction mode. It's essentially a much broader tutorial that interactively introduces you to the main aspects of the game.
This isn't just for the newbies, as it's also been designed to bring seasoned players up to speed with FM19's all-new features, such as the overhauled tactics and training, as well as Squad Dynamics and the Medical Centre, which debuted in FM18.
Manager Induction is basically a tutorial for everyone. It will help bed the newcomers into the world of FM and give the veterans a crash course in its new features.