Metal Gear Solid V: Every Piece Of Cut Content You Need To See
More areas, weapons, a ton of story content and... a relationship with Quiet?!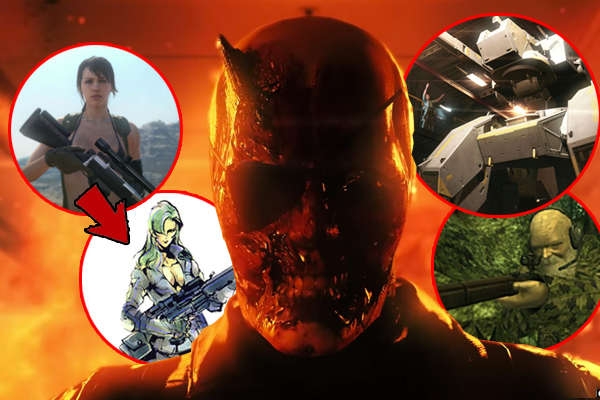 Whether you nabbed your copy of The Phantom Pain on day one, dove in later or simply avoid Metal Gear Solid's interwoven plot-madness like the plague, you'll know about its reception as being one of the greatest games of all time - that also had some huge chunks of content cut before release.
Essentially this is down to two key things, the finer details of which we'll most likely never know.
Firstly, creator Hideo Kojima had some sort of falling out with the top brass at Konami, resulting in not only his name being scrubbedfrom the game's promotional materials and box art, but also seeing the prestigiously-named Kojima Productionsdowngraded to 'Konami Los Angeles Studio'.
Secondly, there's the culmination of Konami themselves moving away from triple-A game development and into mobile gaming. They've since released a Silent Hill pachinko machine (urgh) to capitalise on that game's reputation, before registering a trademark on afuture Metal Gear-themed versiontoo.
For Metal Gear, it's meant we're left with the remnants of what is still a spectacular game, but has some gaping plot holes and inconsistencies that continue to weigh on anotherwise positive reception. Perhaps Konami will release the following items as official DLC at some point, but until then, here's the most conclusive roundup of everything cut from the game, compiled into one list that simply every single fan should check out.