Star Wars: KOTOR 3 FINALLY Happening (Without BioWare)
It looks as though Knights of the Old Republic is about to return, but not where you'd expect...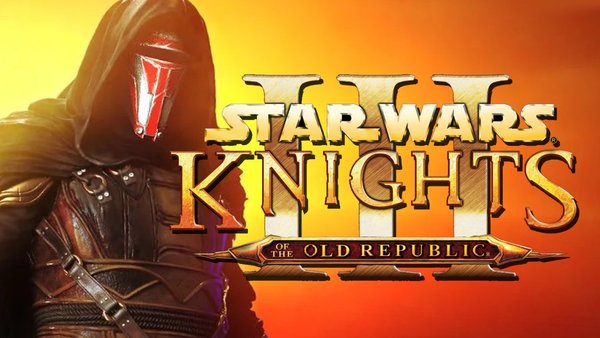 Fans let out a sigh of relief earlier this month when Lucasfilm Games announced an end to EA's exclusive deal to make Star Wars games, but aside from which studios could follow Ubisoft in venturing to the galaxy far, far away, one of the biggest questions surrounding the license has been on the subject of the rumoured Knights of the Old Republic reboot.
A sequel/reboot/follow-up/whatever to Knights of the Old Republic II has been rumoured for years now, with the most recent update up until this week coming in a report from Cinelinx in January 2020 stating that the reboot was once again in production. Many had expected the game to be developed at an EA studio - most likely BioWare, given the studio created the first KOTOR - but new rumours suggest that may not be the case after all.
As was first reported by Video Games Chronicle, the Bespin Bulletin (a generally reliable Star Wars insider who has provided accurate information on Star Wars projects before) revealed this week that a new Knights of the Old Republic game IS in the works, but not with EA. The Bulletin does say that EA have multiple Star Wars projects in development - one of which is no doubt the sequel to 2019's Star Wars Jedi: Fallen Order - but that a new KOTOR title isn't one of them.
Instead, the Bulletin claims that the new KOTOR title is in the works at a studio outside of EA, and references comments made by former Kotaku-turned-Bloomberg journalist Jason Schreier over on the ResetEra forums that "nobody's going to guess" who could be behind the project.
It's unclear as to who exactly is working on KOTOR's revival, but Bespin Bulletin does also say that one of the Star Wars games in the works currently is a "bounty hunter game". They aren't sure whether it's being developed at EA or at Ubisoft, but it's news that should delight fans of The Mandalorian all the same.
As for KOTOR, only time will tell who's behind the project. Here's hoping we get more details in the months ahead.
How Well Do You Remember Star Wars: Knights Of The Old Republic?
1. Which Of The Following Is Not A Basic Character Class In KOTR?
Create Content and Get Paid
---