10 '90s Bands Everyone Forgets About
Unsung Heroes of Alternative Nation.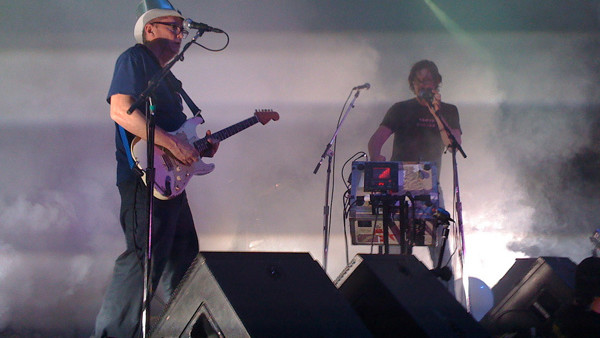 For any rock fan, it's easy to look back on the '90s with rose-colored glasses. I mean, not many other decades can claim to give birth to grunge, alternative, pop punk, nu metal, and Britpop all in just a few short years.
When you have all of those trends collapsing in on each other though, a lot of bands tend to get lost in the shuffle.
As opposed to taking a seat among their contemporaries, many of these acts are either treated as footnotes in rock history or played off as a joke. Even though you may not recognize any of their songs on paper, the influence that they've had over the next generation of musicians can't be overstated.
From the way they tackled their songcrafting to their close attention to detail, these bands helped fill in the gaps in rock history that acts like Nirvana and Pearl Jam weren't quite able to cover.
Since the decade was so diverse, there are also many different styles clashing in on each other, making for some interesting bands that could have only existed in the '90s. They may not be your favorite band, but chances are you might run across your favorite band's favorite band.
10. Extreme
As the '90s first started to unfold, it became abundantly clear that hair metal was on its way out the door. I mean, when you have a song like Cherry Pie by Warrant as the calling card for your genre, it's about time to pack it in for good. Then again, Extreme was at least one last opportunity for the era of big hair and mammoth riffs to bow out gracefully.
Unlike their poofy-haired counterparts, there were some serious chops on every one of these musicians, with Nuno Bettencourt going to the Eddie Van Halen school of shredding. Across albums like Pornograffiti, they even managed to bring in more adventurous material into their sound, almost creating a cross between traditional sleaze rock and an almost funky foundation on songs like He Man Woman Hater.
Granted, they'll probably always just be known for their sappy ballad More Than Words or the fact that their singer almost ruined Van Halen when he stepped behind the mic in the back half of the decade.
Regardless, Bettencourt is still a powerhouse behind the fretboard and has even gone on to become the go-to session guitarist for acts like Rihanna over the years. For a genre that never had that much self respect in the first place, Extreme's brand of kickass is how you truly go out on a high note.