10 Best Music Videos Of The 90s
From grunge to power ballads, nightmare imagery and wholesome '50s fun - the '90s had it all.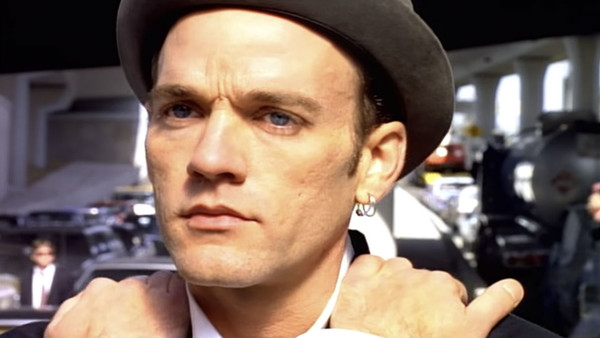 The '90s were a decade of enormous musical growth and expansion. The rise of Alternative Rock and Indie music brought acts like Nirvana, Red Hot Chili Peppers, No Doubt and Green Day, while the continuation of Pop gave us Britney Spears, the Backstreet Boys and The Spice Girls. Older artists like Michael Jackson, Whitney Houston and Madonna continued to grow as well.
The music video continued to develop as an art form. Short movies, such as those released by Jackson in the '80s, were used to promote the various artists' albums and styles, with a much wider variety being shown to people thanks to MTV. There was a huge variety of styles, ranging from American music, to Britpop, from Electronica to Hip Hop and Reggae. Compiling a list of the greatest music videos was never going to be easy.
The artists featured here elevated the music video to new levels in the '90s, allowing for many other fantastic videos to come afterwards. There will undoubtedly be many differing opinions on what truly constitutes the greatest videos of the '90s - and rightly so, as the very fact that in the decades that have elapsed since January 1st, 2000, we are still talking about these videos and dissecting them is a tribute to their lasting effect on the industry as a whole. With that said, let's begin!
10. Buddy Holly - Wheezer
This video was met with huge popularity on its release in 1995. Combining stock footage of Happy Days, along with a guest appearance by actor Al Molinaro and a body double serving for Fonzie, Wheezer make their big debut at Arnold's Drive-In.
Directed by Spike Jonze, the band were initially apprehensive about the idea. They thought that he would never be able to pull it off, agreeing to a single day of filming. According to drummer Pat Wilson, the video was created without the use of any CGI, relying on clever camera work instead. The video received heavy air time on MTV.
The video was also included on the Windows-95 CD-ROM, something that was negotiated without the band's knowledge. However, this managed to spread the appeal and popularity of the video even farther, beaming it straight into peoples' homes like an early version of YouTube. At the time, none of the band members had computers, so this would remain a bit of a mystery to them for quite a while.
Only one actor from Happy Days had objected to their likeness being used in the video. Anson Williams, who played Potsie, didn't want to be featured in the video, however relented after receiving a personal letter from David Geffen. The video closes with a brief exchange between the band and Molinaro - apparently, the fish wasn't all that good!