10 Best Rock Guitarists Of The 1960s
The players who made the guitar weep, cry and groan.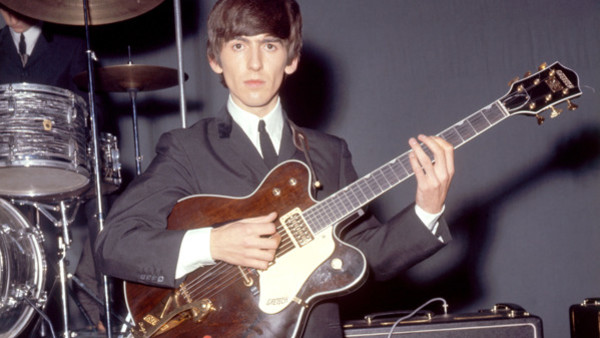 In under 10 years rock bands had gone from wearing stiff suits and playing an energised version of the blues to adopting Napoleonic military jackets and flaunting a terrifying and exciting new genre, rock.
Although the origins of the genre can be attributed to musicians decades earlier, the rock music of the '60s was a different beast entirely.
It's notable that many of the most highly regarded guitarists of this era were Brits. The British invasion marked a period when the American disciplines of rock n' rock and the blues, were appropriated into a new, fast paced and experimental form of music.
The integration of LSD into the musicians tool kit also had a profound effect on the sounds pumping from amplifiers towards the end of the decade. This music was like nothing heard of in space, let alone on earth.
Guitar playing wasn't all about standing centre, legs wide while you exhibited fast finger work, though. It was as equally about exploring new territory, with varied tempos, different levels of effects and the integration of ever more wide ranging genres.
10. Frank Zappa
If you could transpose the visual madness that is The Mighty Boosh into some kind of audible medium, then you might come close to the extravagant sound of Frank Zappa.
Zappa was insanely prolific throughout his career, during the 1960s he recorded and produced seven albums with his band The Mothers of Invention, as well as releasing his first solo record.
It would be unhelpful to describe Zappa's early work as experimental, you could attribute that label to his entire discography. But, his initial albums were uniquely odd, a fusion of jazz, rock, blues and avant-garde madness. Hot Rats was his first solo record and it was as equally bizarre as his earlier work. Apart from a guest vocal appearance from Captain Beefheart, the album was an instrumental explosion of hard rock guitar fused with a healthy degree of jazz influences.
Particularly in his early carer Zappa was noted for his wild and ever changing guitar style, and although he was praised as an accomplished guitar player, he often brought in other players to share the stage with him. Notably he recruited a teenage Steve Vai as a touring member of his band during the '80s. Vai would go to be a highly acclaimed player in his own right, but much of his sound was inspired directly by Zappa.