10 Even More Perfect 1970s Rock Albums With No Bad Songs
More flawless records from the true golden age of rock.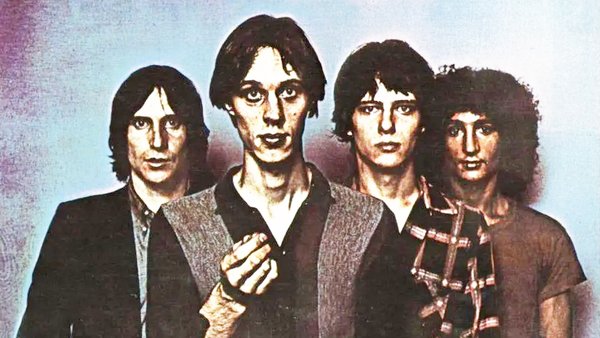 The 1970s was a monumental period for rock music, with a clear shift away from the smiling, cheery pop rock that had so often dominated during the '60s.
As Flower Power made way, music fans had new bands stepping to the fore, or existing bands undergoing changes in image and style as they looked to push the boundaries of what was previously the status quo. And boy, did it make for some damn fine rock albums as the industry underwent a mammoth change.
Given how this list serves as a sequel to 10 Perfect 1970s Rock Albums With No Bad Songs and 10 More Perfect Rock Albums Of The '70s With No Bad Songs, that means the likes of Dark Side of the Moon, Exile on Main St., Transformer, London Calling, Goodbye Yellow Brick Road and The Rise and Fall of Ziggy Stardust and the Spiders from Mars are all off limits.
Still, there are so many other stunning rock albums from the '70s that demand your attention. With that in mind, then, here are ten such other flawless slithers of rock that need adding to your collection as soon as possible.
10. Physical Graffiti - Led Zeppelin
The sixth album from Led Zeppelin, 1975's Physical Graffiti found the band at the peak of their powers.
Here, Zeppelin had all the tools in their arsenal to go to glorious excess with their frenetic sound, but they had also mastered the more nuanced moments that made those bangin' moments be even more impactful.
Initially designed to be a standard album, Physical Graffiti ended up becoming a double album due to the sheer number of songs Robert Plant, Jimmy Page, John Paul Jones and John Bonham put together. Too big to be a regular album, abandoned tracks from the prior three records were incorporated to make Physical Graffiti an 83-minute beast.
The contained chaos of Trampled Under Foot is likely the highlight of this excellent release, although Kashmir is clearly the song that would go on to become the best known of the bunch. Likewise, the slightly more mellow, journeying vibe of Houses of the Holy - which coincidentally was the title of Led Zep's prior album - showcases a mature, balanced band comfortable in their own skin and with the wide array of sounds at their fingertips.