10 Musicians Who Died In 2020
4. Ennio Morricone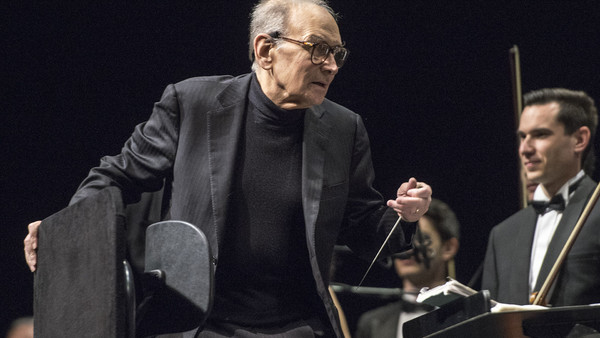 Even if you don't know the name, we can guarantee you've heard his work. The legendary Italian composer and conductor scored more than 400 movies and TV shows, from works that didn't break out of his native Italy to global smash hits, and honed an instantly recognisable, highly influential sound.
Morricone's career began in Italian radio as an arranger, but he would soon move to screen music, first carrying out re-arrangements for better known composers before building his own reputation. His most famous collaborator was Sergio Leone, for whom he scored the Dollars trilogy, each movie featuring instantly conic Morricone music.
He went on to collaborate with contemporary pop artists like k.d Lang and the Pet Shop Boys, but film music remained his primary occupation. He won an Oscar, amazingly his first and only, for Quentin Tarantino's The Hateful Eight in 2016 (though he was given an honorary award prior to this).
Though Hollywood royalty, Morricone lived in Italy his whole life, and continued to work at an impressive pace, including the occasional world tour, until the age of 91. He died in Rome following a fall.