Alter Bridge: Ranking All 5 Studio Albums
Are you ready to Rise Today?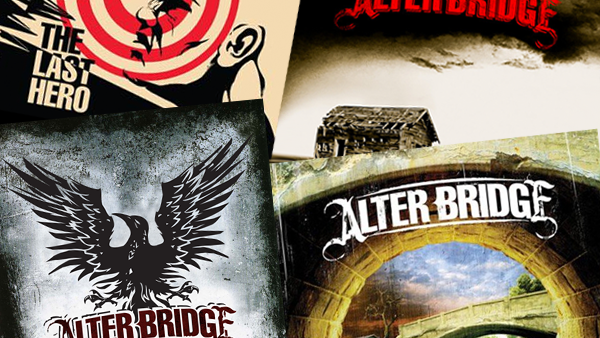 Alter Bridge are undoubtedly one of the hardest working, fastest rising stars in the rock n' roll business today. Myles, Mark, Brian and Scott have come a long way from "Is that just Creed with a new singer?" to headlining stadium shows all over the world. Such a rise to prominence even included Wembley, seeing the band touted as a possible headline act at Download Festival in the near future.
The range of Alter Bridge over the last 13 years has been spectacular. Heavy, driving anthems like Isolation and Crows on a Wire are balanced perfectly with softer, heartfelt songs like Watch Over You and Life Must Go On. But no matter how different each song sounds and feels, there is always meaning and feeling poured into their composition.
Even the track listing from the recently released 'Alter Bridge: Live at the O2 Arena + Rarities' features songs spread across all five of the band's studio albums, from 2004's One Day Remains to 2016's The Last Hero, showing that all these albums still have relevance, and more importantly to the fans, they can resonate many years later.
All that said, with five albums to dissect and contemplate, which is the best?
Scott Banner
This standard nerd combines the looks of Shaggy with the brains of Scooby, has an unhealthy obsession with the Marvel Cinematic Universe, and is a firm believer that Alter Bridge are the greatest band in the world.
See more from Scott