Alter Bridge: The Last Hero - 13 Tracks Reviewed & Ranked
12. Cradle To The Grave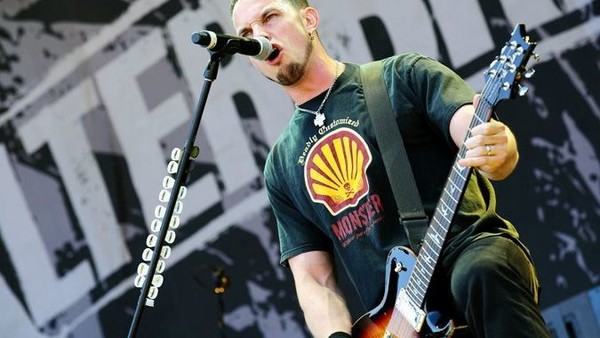 One of six songs that extend beyond five minutes in length, Cradle to the Grave is a somewhat dour track focussing on the inevitability of time, and all the things we lose along the way. Such themes aren't anything new, considering the band have delved into similar territory on the likes of Watch Over You and AB III's bonus track, Never Born to Follow.
Still, this is something you'll want to get lost in. As you'll find with these lengthier songs, they represent a side of Alter Bridge we've seen hinted at on many previous releases.
Fortress, Calm the Fire and Words Darker Than Their Wings all showed the band want to write lengthier and more academic compositions, and being learned musicians dedicated to their craft, that notion very much comes through.
Lead guitarist Mark Tremonti is a completely different beast than he was back in the One Day Remains/Blackbird days, and his solos are steeped in perfected techniques and exquisite runs up and down the neck.
This is a guy who plays and practices new scales, chords, tunings etc. every day, and it's here you can really tell he's joined the likes of Paul Gilbert, Guthrie Govan - perhaps even Slash and Joe Bonamassa - as a player with an incredibly unique signature style.
Listen out for: The mind-boggling escalating pattern Mark pulls off at 3:48.