Man Utd: 10 Stats That Prove Moyes Is Getting It All Wrong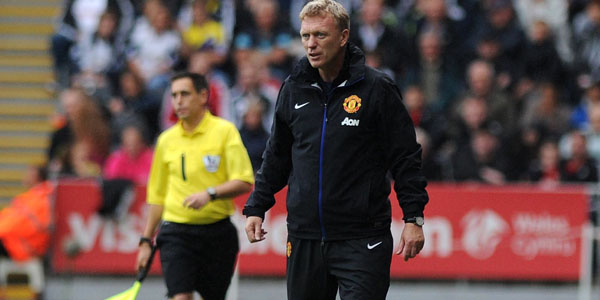 Its quite clear for all to see that United are definitely not the same team under David Moyes as they were under Sir Alex Ferguson, despite having incredibly similar personnel on the pitch. Manchester United have racked up a disappointing 34 points from their first 20 Premier League games (1.7 points per game) and subsequently languish in 7th place, a massive 11 points behind leaders Arsenal and a win behind 6th placed Spurs. Not only are they all but out of the title race before the end of the January transfer window, they also suffered a 2-1 home defeat at the hands of misfiring Swansea City to knock them out of the FA Cup 3rd round for the first time since a single Jermain Beckford goal knocked the Reds out in 2010. On top being out of the FA Cup, they face a fight to stay in the Capital One Cup too, as they must now overhaul a 2-1 deficit against bottom-of-the-league Sunderland to get to the final of the cup they last won in the same year they were last knocked out of FA Cup at the 3rd round stage (Could it be an omen?). If it is to be an omen, they will face a massive challenge in the final from fierce rivals Manchester City, who's 5-0 first leg victory over West Ham seems to have them all but through. But what is it that Moyes is getting so horribly wrong? Here is a look into some of the stats that he needs to change soon.
5 Incredible Facts
Swansea's FA Cup 3rd Round victory was their first win at Old Trafford in their 102 year history. Newcastle's 1-0 win was their first at Old Trafford since 1972 (41 years) West Brom's 2-1 win was their first at Old Trafford since 1978 (35 years) Everton's 1-0 win was their first at Old Trafford since 1992 (21 years) This has been Manchester United's worst start since it cost Ron Atkinson his job in 1986.