10 Behind The Scenes Secrets From Doctor Who: An Unearthly Child
The very first episode of Doctor Who was a task and a half to bring to the screen.
On 23rd November 1963, a momentous moment in history took place, leaving the world forever changed afterward. And, thanks to that moment, Doctor Who had to be repeated the following Saturday. That first day, the world was paying slightly more attention to what had happened in Texas, than what was happening in a junkyard in London.
Doctor Who was definitely a labour of love for its first story. William Hartnell had to be coerced into appearing, the episode had to be refilmed at a time when every inch of celluloid was at a premium, and CGI was a distant pipe-dream. How then could the producers create the fantastic world of the TARDIS, the traveller, and his new, stolen, companions?
An Unearthly Child was enormous in its imagination if a little lacking in its execution. However, almost 60 years later, the world is still talking about that madman with a box. Clearly, the pilot episode got something right. Doctor Who is now the longest-running sciFi show in history, albeit with a bit of a gap in the middle.
This is the episode that started it all. This is An Unearthly Child.
10. The Double-Filming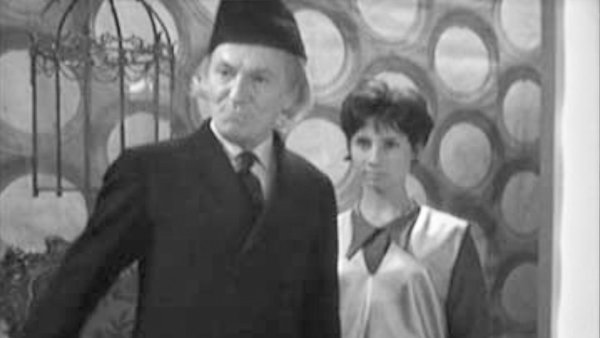 Two versions of the pilot episode were filmed. The original was recorded on 27th September 1963, after an entire week of rehearsing the script. It ran into production errors that are a little similar to day one of Disneyland, or the endorsement tour of Jurassic Park. Frankly, lots of things didn't work. The doors to the TARDIS refused to close properly, which were blatantly obvious on camera.
Executive Producer Sydney Newman ordered the show to be filmed again, not wanting to risk any poor reception where possible. In the intervening days between shooting, several changes were made. The original costumes, which in the Doctor's case was a simple suit and tie, were scrapped. They were replaced with Edwardian-style clothing, which he would wear for the majority of the episodes that followed.
Reviewing the relationship between the Doctor and Susan, Hartnell was advised to tone down his severity toward Carole-Ann Ford. The second attempt was the final product, recorded on 18th October 1963. The original pilot wasn't released until 1991, when it was included in the collection 'The Hartnell Years'.