10 Best Animated TV Shows Of The 2010s
4. Gravity Falls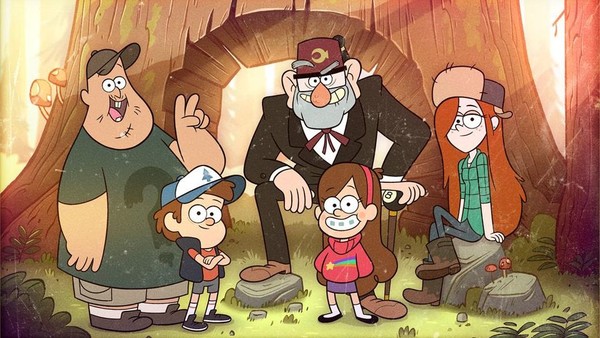 Gravity Falls did more than just be another simple adventure series. It is one of the most carefully crafted animated shows, filled with clever little details, hidden messages, codes and riddles, all of which act as an essential puzzle piece to the overarching story.
The series looks at the Pines twins who spend their summer vacation at Gravity Falls, with their odd great-uncle Grunkle Stan. The town seems regular and mundane, but once Dipper Pines discovers a mysterious journal, they realise Gravity Falls is actually full of mystery and secrets just waiting to be uncovered.
Alex Hirsch is the drive behind the fantasy drama series. Coming into the project, he had a clear-cut storyline envisioned and kept it concise and to the point. It may only be two seasons long but that's part of the reason why Gravity Falls is so rewatchable – you are able to easily go back and look out for the clues you may have missed over the 40 or so episodes.
The characters are charming and perfectly voiced, the humour is well-rounded, the imagery of the series is a sight to behold and the storyline is always engaging, no matter how many times you watch it.