10 Biggest Feuds In Doctor Who History
9. Nicholas Pegg V Panini And BBC Worldwide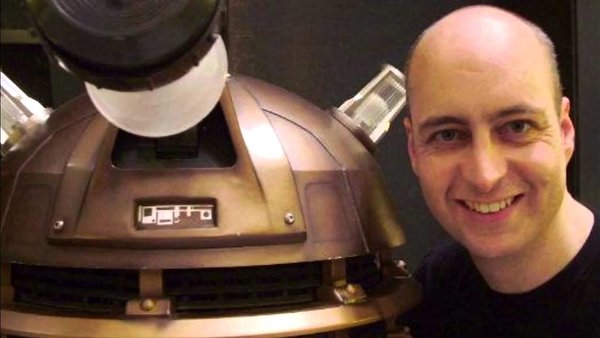 Nicholas Pegg was the lead Dalek operator for many of the Doctor's mortal enemies' appearances, starting with Bad Wolf. He was a frequent interviewee on Doctor Who Confidential, a regular voice in the Big Finish productions along with contributing to Doctor Who Magazine.
However, his relationship with Doctor Who Magazine and Panini, which distributes it worldwide, came to an abrupt end in 2017. He included, in his column The Watcher, the coded message 'Panini and BBC Worldwide are c***s'.
Speculation arose that is was something to do with the Fourth Doctor serial Shada not being released on DVD, which it subsequently was. Though, why he chose to exit his working relationship with the magazine in such a fashion is still, mostly, a mystery. He has continued to work on the show itself, appearing in Revolution of the Daleks as one of the metaltrons.