10 Brilliant TV Actors Who Have Failed At Becoming Movie Stars
From Breaking Bad to Need For Speed? Ouch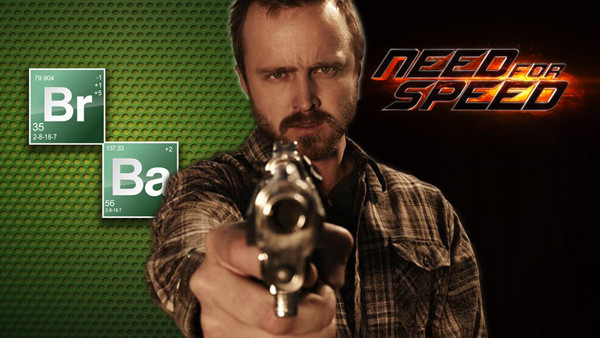 Thanks to the 'Golden Age of Television' we are currently in, there is no longer any stigma attached to a movie star moving to the small screen. With the quality of long-form television now better than it has ever been, the opposite is now true; established names are more than willing to star in an episodic series if the material is good enough.
In recent years Kevin Spacey, Matthew McConaughey, Halle Berry, Don Cheadle and countless others have headlined television shows, with the focus on story and characters drawing these talents to the small screen, especially with major movie studios increasingly reluctant to fund like-minded theatrical projects.
Television is also still seen as a proving ground for actors looking to make the jump to the bright lights of Hollywood, as it has been for decades; Will Smith, George Clooney, Johnny Depp, numerous Saturday Night Live alumni and the countless Australians that cut their teeth on Home and Away and Neighbours started on the small screen before making the successful transition to the silver one.

With that in mind, let's take a look at ten actors that have done brilliant work on television over the last decade, but have failed to translate it into any kind of sustained big screen success.

10. Michael C. Hall
Michael C. Hall has only appeared in six movies in his entire career dating back to his feature debut in 2003's Paycheck, with the quality of his output ranging from the awful Gamer to last year's underrated crime drama Cold In July. On television however, the 44 year-old has displayed huge range and versatility that rightfully earned him the reputation of being one of the finest small screen actors of the 21st Century.
His work as David Fisher on Six Feet Under is often hailed as the first truly realistic gay leading character on television and saw him nominated for a Primetime Emmy in 2002, while his portrayal of the title character in Dexter saw the actor win one Golden Globe from five nominations, as well as landing five Primetime Emmy nods and six from the Screen Actors Guild during the show's eight season run.
After playing two of the most well-received television characters in recent years (that couldn't be more different from each other), there is little doubt that Michael C. Hall could make the transition to the big screen fairly smoothly, but at the moment the veteran stage actor seems more content to tread the boards than get back on set after spending 12 consecutive years starring in two television shows.