10 Disturbing Fan Theories About Kids' TV Shows
10. Spongebob Squarepands - They're All Mutants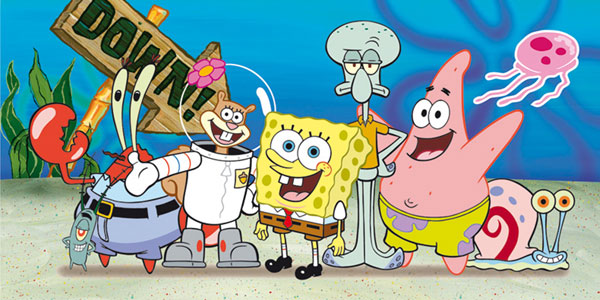 You would think that having the main character as a sentient sponge living in an underwater pineapple was weird enough. But the show, created by a former marine biologist, has been seen by some as a warning of the dangers of nuclear testing. Bikini Bottom is thought to be named after Bikini Atoll, a site of nuclear arms tests in the 1940s and 50s. Since the town is located under the atoll, it is known as €˜Bikini Bottom.€™ Although this was initially speculation, it was confirmed in the SpongeBob movie when David Hasellhoff returned SpongeBob and Patrick to Bikini Bottom and Bikini Atoll can be seen in the background.
The entire cast, then, become a series of horrific mutations as a result of the radiation that has seeped into the surrounding environment. This explains several of the mysteries about the show. The radiation is what allows SpongeBob's pineapple home to grow underwater rather than on dry land.
Sandy's spacesuit is actually a hazmat suit left over from the nuclear experiments on the surface. The Crusty Crab's burgers are cooked over radioactive material, explaining how they are able to cook underwater. And Mr Crab's daughter is a whale because... ah... we'll get back to you on that one.