10 Hidden Easter Eggs In Batman The Animated Series
DC's classic cartoon featured nods to the wider DC Universe, but also to... Stephen King's IT?!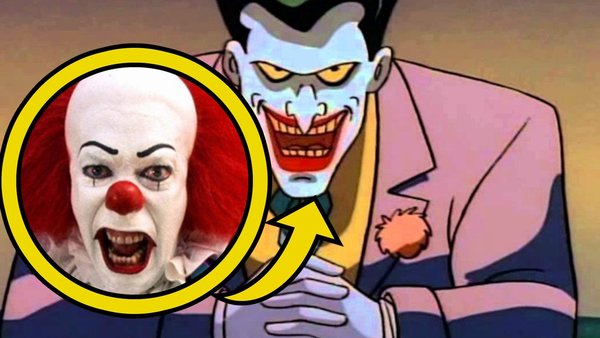 Batman The Animated Series redefined the quality of animation in the nineties. It raised the bar for animated television from that point on, with the X-Men animated series taking both inspiration and building on it as well. It was an incredibly well designed and well plotted show - but one with plenty of room for the animators to play with the form.
(Oh, and could they bring this show back now? Please? Asking for millions of friends.)
There were many little (and not so little) Easter Eggs dotted throughout the run of the show, with many going on to lay the groundwork for the wider DC Animated Universe that would follow.
Some of these are obvious nods to the history of Batman and the lore that surrounds the character, while others were simply added at the seeming whim of the producers. There are clever and fun nods to many other properties - and Hollywood history - that allow the viewer to have a bit of fun searching for them.
Here are 10 Hidden Easter Eggs in Batman The Animated Series...
10. Joel Schumacher
In an episode of The New Batman Adventures (the redesigned final season of BTAS), Joel is a young boy who lives in Gotham City. In the episode Legends of the Dark Knight, three young children are telling different stories about the Batman, with each of them depicting him in a different manner.
The late Joel Schumacher re-imagined Batman for the nineties with Batman Forever and Batman & Robin. Like them or loathe them, they have an instantly recognizable style. Young Joel in this episode, who is standing outside the shoemakers store, talks about hearing rumours that the Batman wears rubber suits and has a car that can drive up walls - both of which come straight from Schumacher's movies.
While the other children laugh at his suggestion, it is done with a good humour rather than a pointed insult. Joel had his style and it is certainly honoured here!