10 Huge Actors You Didn't Realise Were In Band Of Brothers
Long before they took the world by storm, these actors had minor roles in the hit HBO series.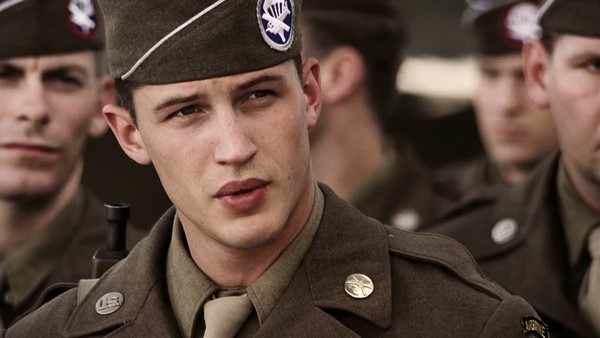 Band of Brothers is one of HBO's biggest and most daring achievements. Based on the book of the same name by Stephen E. Ambrose and created for the screen by Steven Spielberg and Tom Hanks, the miniseries ran for ten episodes and followed the history of "Easy Company" - a small regiment in the US Airborne Division - as they made their way through training and entered the Second World War, unprepared for the pain, danger and death that lay ahead.
The show is an absolute masterclass of television, sporting a massive budget, stunning sets, thrilling and enormous battle scenes and a deep sense of respect for the real life characters involved.
The show primarily focused on Damian Lewis' Major Dick Winters, but each episode followed a different member of the squad as they made their way further into the European theatre.
Other leading actors involved in the show included Ron Livingston, Donnie Wahlberg, Michael Cudlitz, Neal McDonough, Scott Grimes and David Schwimmer, but due to the scope and epic, movie-like nature of the series, there were many other big names who passed across our screens you may have either missed or completely forgot about...
10. Dominic Cooper - Allington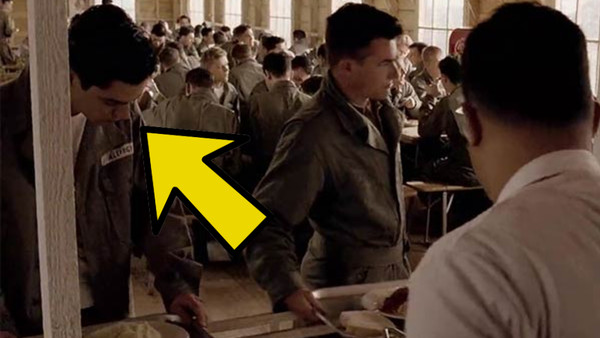 Here's one you more than likely missed. Recently, Dominic Cooper has been pleasing fans with his roles in the series Preacher and major film roles in Mamma Mia and the Marvel Cinematic Universe. But before he ever broke out into cinema and any kind of leading role, he had a blink-and-you'll miss it cameo role in the very first episode of Band of Brothers, "Currahee."

As Easy Company take their seats in the cafeteria in the show's premiere, Cooper can be seen getting his food whilst the other members of the in-training company chat amongst themselves. His name-tag reads "Allington." After that, he disappears as one of the many extras used in the sweeping scenes of the soldiers-in-training.
The remarkable thing about Dominic Cooper's brief and mostly unseen appearance in the show is the fact that it was only his fifth acting credit up until that point, and despite it being such a small role he has gone on record to say that the atmosphere on set and the intensity involved in some of the bigger scenes almost made him quit the industry.
Based on where he is now, it seems he made the right decision to stick around.