10 Parks & Recreation Characters Who Deserve Their Own Spin-Off
9. Bobby Newport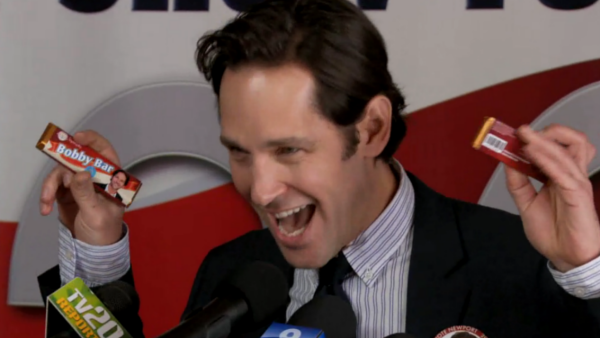 Paul Rudd's Bobby Newport only appeared in a handful of episodes of Parks and Recreation, making his character ripe for a spin-off centred on the nice-but-dim would-be politician.
Dumb, spoiled but also good-natured, Bobby's status as part of the show's super-wealthy Newport family opens up a wealth of possibilities for where the spin-off could head - something involving the infamous "Bobby Bars" perhaps?
Rudd was already a big name while on the show, and his profile has only increased since, making him more than capable of helming his own show.
Bobby spent much of his time on the show struggling to understand that others didn't enjoy the same privileges he was used to, so a fish-out-of-water premise in which he loses all his wealth could work. Alternatively, the series could just focus on his crazy playboy lifestyle which includes, according to his last appearance on the show, plans to go to space.