10 Spooky Doctor Who Episodes
The spookiest Doctor Who episodes you need to watch...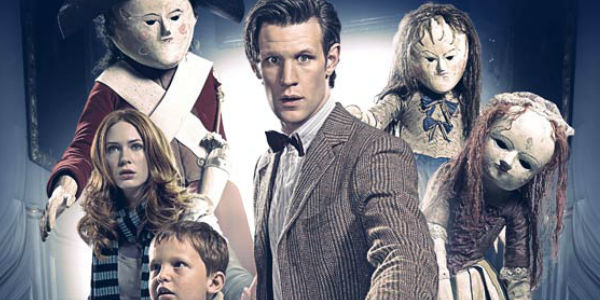 Doctor Who has always had a reputation for being so scary it sends its young audience hiding behind the sofa, thanks to a line-up of terrifying monsters - no matter that half of them are made of cardboard and sticky tape! So, with it being Halloween tonight of course any good Whovian is going to want to watch a bit of creepy Doctor Who! The only question is how to do you choose? Or with over fifty years worth of episodes, maybe that should be where do you start? Especially when every episode is meant to be a little bit frightening!? Well don't worry our TARDIS travelling friends, as we've come up with this quick guide to help you out! We've chosen some of the most spooky, atmospheric and altogether more Hammer horror-ish episodes from the series run - from the classic 'gothic' episodes of the Tom Baker era, where Frankenstien scientists haunt lonely planets, to the newer, terrifying episodes from the pen of Steven Moffat - all to help you find the perfect episode to watch this Halloween. So, light that pumpkin carved with a TARDIS, break out the popcorn and prepare to go on a haunted tour of the Doctor Who universe...