10 Things We Learned From Twin Peaks: The Return Part 11
9. Everybody Loves Stephen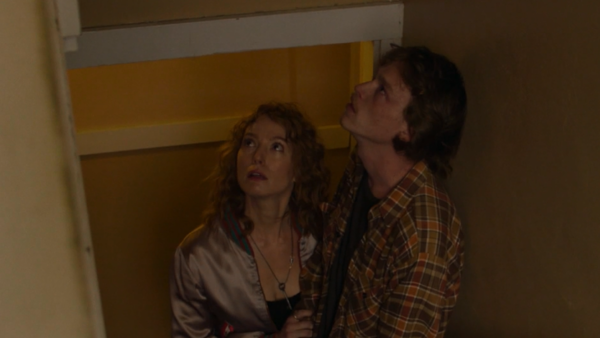 An unseen witness tips off Becky with unheard information pertaining to her husband - sufficiently harrowing enough to order her mother to the New Fat Trout Trailer Park with a car in tow and to send her flying off the windshield in a manic sequence. Like Cooper, Shelly loses her shoes.
Becky arrives at an apartment complex with gun in hand, as Angelo Badalamenti's harshest, most piercing string arrangement yet piles on the tension. Amanda Seyfried is incredible here, conveying an unhinged vengeance threatening to spill over into something horrific at any point. Her gigantic eyes are soaked in blurred eyeliner, visually recounting a history of abuse and neglect. She aims her gun at the door, not caring who is inside, and shoots six holes through it - the same number accrued during Andy Brennan's target practise during the original series. Lynch's camera then bounds through the corridors and down the stairs, finally revealing Steven in a tryst with Gersten Hayward (Alicia Witt).
It's a sad descent for Gersten - from wholesome teen piano prodigy to the other woman of a monstrous, drug-addled abuser. She is yet another victim of The Return's ruthless passage of time.