10 TV Shows Already Cancelled In 2023
9. Dead End: Paranormal Park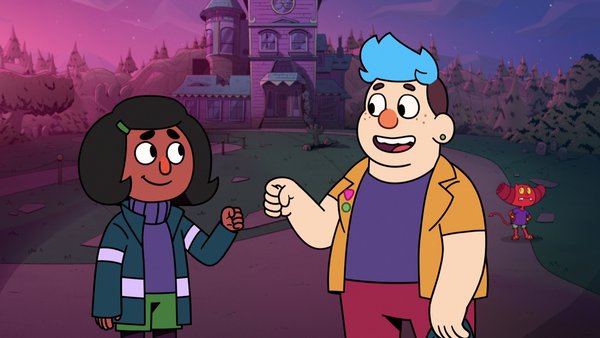 Arriving on Netflix in 2022, Dead End: Paranormal Park is an animated fantasy comedy full of all sorts of nice things.
It has a wonderfully diverse cast of characters. The two mains are Barney Guttman, a gay transgender boy, and Norma Khan, a bisexual Pakistani-American.
Outside of the human realm, there's also a possessed dog and a thousand-year-old demon.
What more could you possibly ask for?
Barney and Norma's adventures in a haunted theme park got two seasons across 2022, but now it is time for them to get off the ride.
Creator Hamish Steele took to Twitter on the 13th January to announce that the show would not be returning for its third season.
— hamish steele! (@hamishsteele)
January 13, 2023
">
sad news(full text in the thread) pic.twitter.com/XdXrf6uUmI

— hamish steele! (@hamishsteele) January 13, 2023
This decision came as a shock to many, including Steele himself who claims that designs and scripts for another round of episodes were already in the can.
Unfortunately, Netflix decided to all time on this very popular show.
Get used to hearing sentences like that a lot throughout this article.