10 TV Shows That Worked Despite Their Absurd Premise
9. Squid Game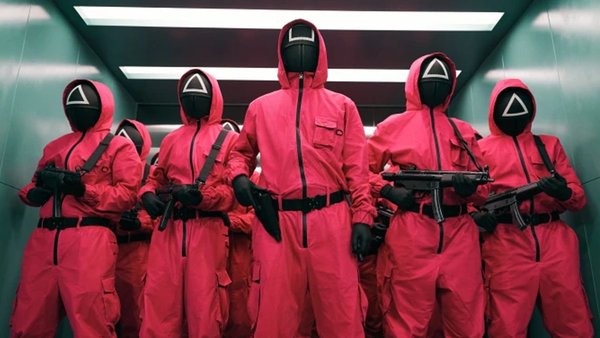 The horror genre is simply filled with clever, inventive, and often ironic ways of killing people. These days just about everything has already been done before, and so to bring something truly unique to the table often requires getting really absurd. This is how Squid Game rose to such prominence in 2021.
Absolutely no one could have predicted the cultural phenomenon the show would go on to become, and how it would wipe the floor with its competition for the top spot at Netflix, but it all starts with the story.
456 complete strangers competed against each other in a series of sick and twisted games until there was just one winner left, receiving an inordinate amount of money, yet traumatised to the point of wondering if it was even worth it.
A similar premise has been used previously, like in Would You Rather, where strangers were put through horrible ordeals for a cash prize at the end. However, Squid Game making the tasks a series of children's playgrounds games upped the creep factor, and made the whole thing all the more uncomfortable.