10 Worst Family Guy Episodes
9. Trump Guy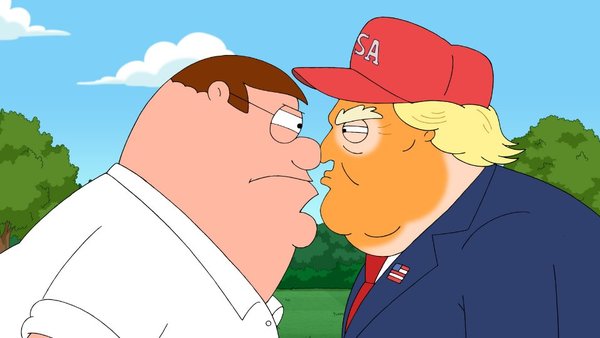 It was inevitable that Family Guy would throw its hat into the ring when it came to making fun of Donald Trump. The show has never shied away from political episodes, and this one seemed like a match made in heaven. But, when it finally arrived, it became a bog-standard affair, with no nuance or creativity.
After learning the ways of fake news in the previous episode, Peter Griffin is brought to the White House by Donald Trump to be the new White House Press Secretary but soon finds himself in a rivalry with the president after he assaults Meg.
The show made their thoughts on Donald Trump clear, as they painted him in an awful light - especially with his "grab her by the p****" antics. But, regarding the comedy, it was all very surface level. There was a lack of creativity, as the joke simply revolved around Trump being in the show, rather than genuine satire or commentary.
Plus, seeing Peter and Donald fight (reminiscent of the tired Peter vs The Chicken battles) caused plenty of viewers to roll their eyes. It was a clear sign that Family Guy was relying too much on what made it a success before, rather than trying anything new.