11 Most Anticipated Comic Book TV Shows Coming In 2018
11. Black Lightning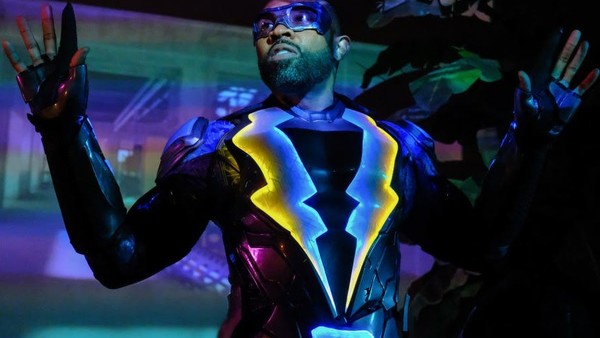 As far as lightning-based heroes go, DC have got pretty much all their bases covered. Not only do they have Static - the legendary Milestone creation of the early nineties - but Black Lighting as well, with the latter set to mark his live-action debut later this month.
Airing on The CW but not in the Arrowverse itself (a blessing in disguise, really), Black Lightning will centre around the DC hero as he emerges from retirement, promising to be a melodrama as much as it will a typical superhero series. The concept of following a retired superhero dusting off their costume has led to many successes over the years (Watchmen and the Incredibles the two most acclaimed examples), but we're yet to see that on the small screen, nor have we in a show centred around the mainstream DCU itself.
Created by Tony Isabella and Trevor Von Eeden in 1977, Jefferson Pierce is able to boast a fine history in print, having held multiple tenures at the Justice League and other teams throughout his costumed career. He's never really made the leap to other mediums though, so the show is important for several reasons.
Serving as a springboard for one of the DCU's best and brightest characters, Black Lightning has a whole lot on its shoulders. Should it succeed, we should expect more Black Lightning elsewhere.