11 Most Anticipated Comic Book TV Shows Coming In 2018
10. Krypton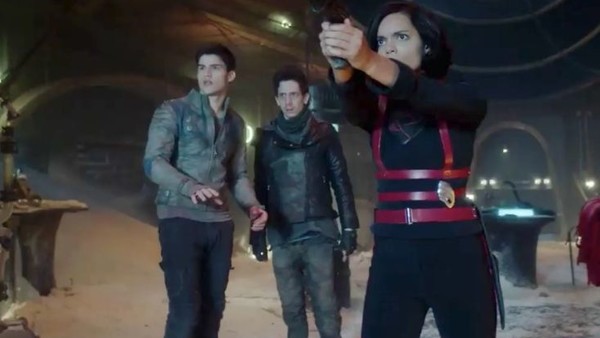 It seems like it's been ages since we first heard about Krypton, Syfy's planned Superman prequel set on the character's infamous homeworld. It's coming soon though, in March no less, and it's an exciting one to contemplate.
Developed by David S. Goyer and Damian Kindler, the show will revolve around Seg-El, the Big Blue Boy Scout's late - and supposedly great - grandfather. Fighting for the El name to be reaccepted into Kryptonian society, Seg will have quite the task on his hands, especially if the Krypton of this series is even half as violent as the planet we saw in Zack Snyder's Man of Steel.
Goyer's name does temper expectations somewhat, especially following on from the way the showrunner magnificently mishandled Constantine in the Hellblazer's NBC series, but the idea of a Krypton prequel is definitely interesting. Syfy themselves have been on a good run as of late, with Wynonna Earp winning a number of awards in its two-season run, so if Krypton can keep things going, we could see a real challenge to the CW's DC-themed authority.
Oh, and the show will also include Adam Strange in his first live action appearance, so that's something too.