12 Best British Sitcoms Of All Time
2. Only Fools And Horses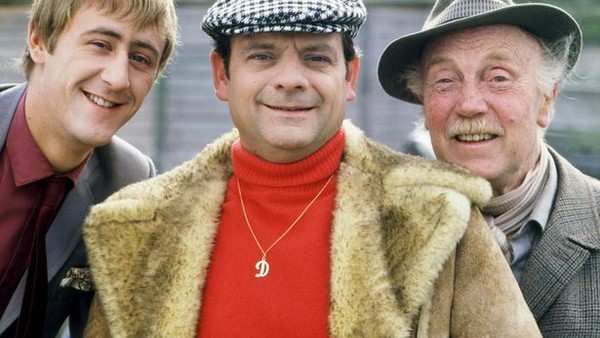 Anyone lucky enough to be born during the original run of this comedy gold surely remembers awaiting each episode, and somehow memorising every classic Del Boy one-liner. Anyone who wasn't around for the show has been brought up by the people who really know comedy, to see the value of having Del Boy and Rodney in their lives.
Always trying to make a million, these boys will never give up on getting rich ,and they use any and all methods to do so which leads to us all seeing them embark on some ridiculous adventures. Just like when Del Boy thought he could get people to pay to see the statue of the Virgin Mary crying in the local church. That was, until the priest finds figures out that the statue only 'cries' when it rains and then realises that lead tiles are missing from the church roof!
Somehow the gap between generations is easily bridged with this show, as its whimsical comedy, family dynamic, and ever present theme of aiming to be rich is something that isn't exclusive to just the older generations. It really is the comedy that defined the era, and is just as iconic as it is hilarious.