12 Best British Sitcoms Of All Time
Laughing all the way to the BAFTAs.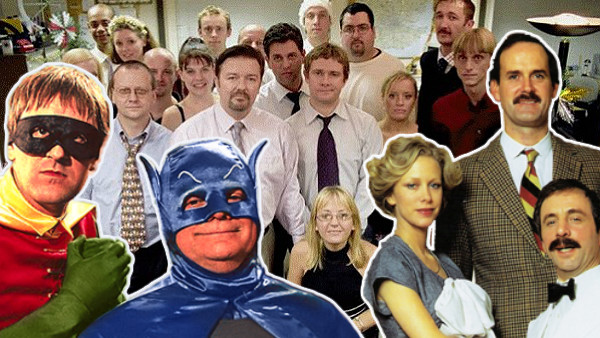 It's been an argument for a while now. America vs Britain. Who does TV better? More over, who does sitcoms better?
Of course it's a difficult one to argue, and not just because of how different the respective senses of humour are. America dishes out shows left, right and centre, at the same time as making their own remakes of British series. Over the pond though we have relatively little to offer each year compared to our U.S counterparts.
But are the sitcoms really of a higher quality? Sure, you have modern greats like Community, and beloved classics like Friends. People get obsessive about these shows, and there's way more hype around it all when it's put in comparison for the British sitcoms on offer.
However, over the years it's arguable that the sitcoms the UK has put out have been far superior. For an example look no further than The Inbetweeners and then The Inbetweeners U.S.
So to equal the playing field, here's the best of British, all of which stand against anything America has to offer, and deserve a place in the comedy hall of fame.
12. Fawlty Towers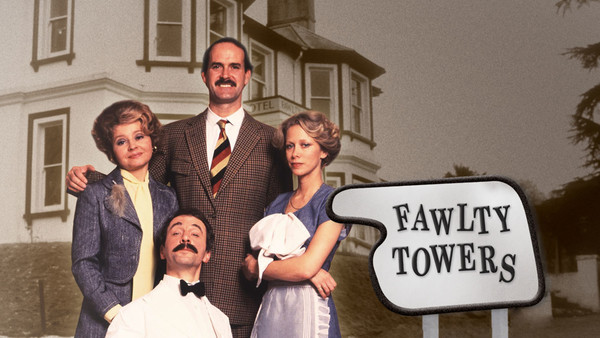 On of the many comedy geniuses hailing from the British Isles can be found in John Cleese. Known widely for his roles in the Monty Python films, and voicing The King in the Shrek movies, one of his greatest roles will always be Basil Fawlty.
Fawlty Towers follows the eccentric owner of a hotel, the aforementioned Basil Fawlty, and the hilarious set of characters that darken the door of the eponymous hotel. Even though it only ran for twelve episodes it definitely made its mark, and has since become one of the best examples of true British comedy, thanks to its straightforward humour, razor-sharp wit, and slapstick stylings.