12 TV Shows Set To Go Viral In 2021
11. Hawkeye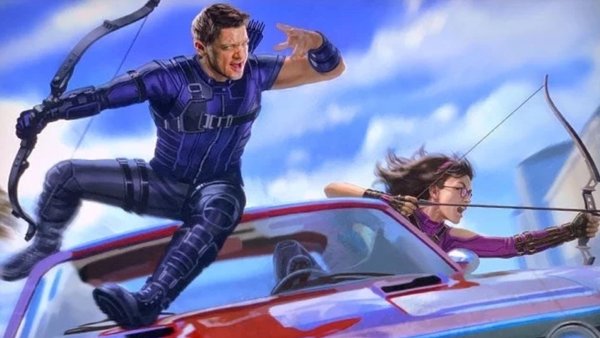 The MCU has many great projects hitting Disney Plus throughout the year, the last but not least of which will be Jeremy Renner's first top billed adventure. Renner will be reprising his role as Clint Barton/Hawkeye, as the former Avenger battles life after the end of Avengers: Endgame and comes into contact with a whole new host of characters.
Renner will be joined in the fight by Hailee Steinfeld's Kate Bishop, who is reportedly set to take Renner's place as the MCU's new Hawkeye, as well as veteran scream queen Vera Farmiga and Academy Award nominee Florence Pugh. Pugh will turn up in Black Widow's upcoming solo film before crossing over into the wider MCU.
Like all upcoming Marvel vehicles, Hawkeye promises to have some major repercussions on Phases Four and Five of the ever-expanding MCU series, and despite some brief pandemic-related set-backs is still slated for a late-2021 release date.