20 Animated TV Shows That Are Practically Flawless
19. King Of The Hill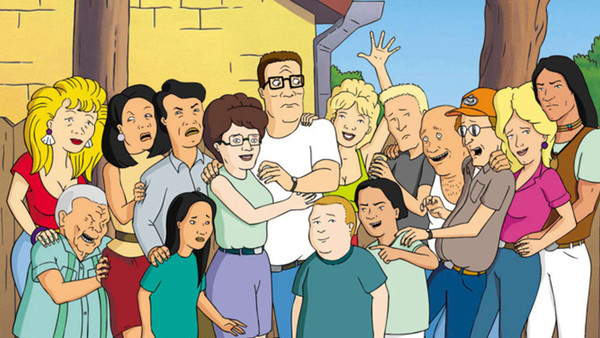 From the mind of Mike Judge and starring a wicked ensemble led by Judge, the late, great Brittany Murphy, Pamela Aldon and Stephen Root, King of the Hill explores the life a proud propane salesman and his eclectic family, friends and neighbours.
Notable for its realistic approach to its portrayal of the average American family, Judge's animated sitcom soared as a stirring family drama, and a hysterical critique of American culture. Despite its often tricky themes, its easy humour has made sure it's aged remarkably well.
With thirteen seasons and almost 300 episodes under its belt, King of the Hill is an unflinchingly honest comedy that pokes fun and actively celebrates the lives of its blue-collar characters, and still works as a surprisingly touching portrayal of family.
It didn't always get things right, and some of its jokes are lacking the necessary bite (especially later in its run), but at its best King of the Hill was too good to miss.