20 Best Anime TV Series Of All Time
3. One Piece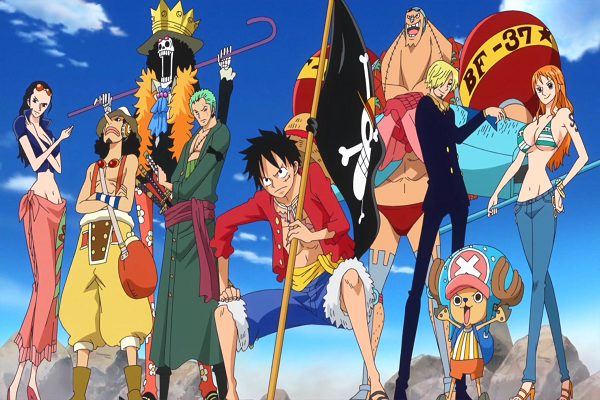 It's not surprising that One Piece, adapted from the best selling manga in history by Eiichiro Oda, has lasted for over 700 episodes since it first started broadcasting in 1999. Nothing else manages to pull off rich and detailed world-building on this scale.
Following the adventures of Monkey D. Luffy and his band of pirates - some of whom have special abilities conferred on them after eating Devil Fruit - One Piece's universe is a constantly expanding world of insane fights, shifting allegiances and plenty of slapstick humour thrown in for good measure. It's also capable of veering into intense drama, with some real WTF moments scattered throughout.
Take any of the story arcs from One Piece and you'll find as much action, character development and engrossing story telling as most series manage throughout their entire run - that these arcs come together to form a cohesive whole makes Oda's opus all the more impressive. Just make sure you watch the unedited version as broadcast on Japanese TV for the full experience.