19. Midnight Mass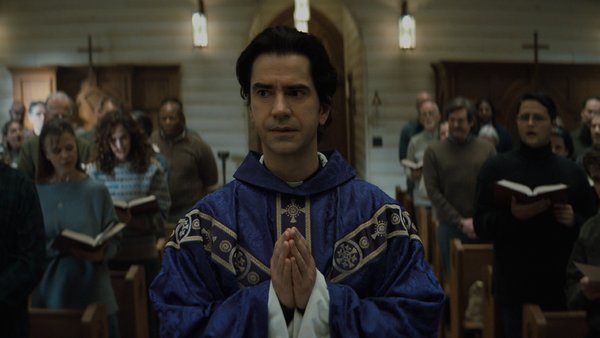 One of Netflix's best viral sensations of the year, Midnight Mass is a slow burn horror yarn that mixes supernatural mystery with themes such as grief and faith to create a drama of unrelenting terror and contemplation.
Set on an isolated fishing island and following the community as they grapple with the arrival of a young priest and the return of a local recently released from prison for manslaughter, the series seems poised to be another hit drama, before it slowly reveals its true horror nature with a myriad of delicious twists.
Brutal, unpredictable and unsettlingly atmospheric, Midnight Mass is grounded by its ensemble cast (particularly a revelatory Hamish Linklater), effective genre-mixing, and gorgeous cinematography.
Like Mike Flanagan's other recent hit The Haunting, this one will stay with you for all the right reasons.