4 Ups & 7 Downs From Doctor Who - Revolution Of The Daleks
Brand New Year, Same Old Chibnall Problems...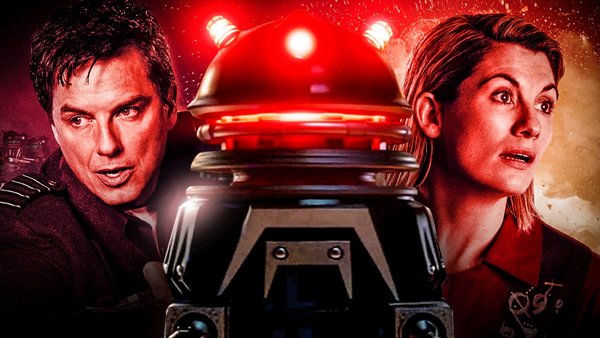 After a miserable 2020, all eyes were on the beginning of a hopefully positive year. That, and the airing of 'Revolution of the Daleks' on New Year's Day! The Doctor is locked up in space jail following the events of 'The Timeless Children', and the 'fam' are stuck on Earth living a relatively normal life after their travels with our 13th Time Lord. As with Jodie Whittaker's last special, the Daleks are back to wreak havoc once more, and to put an exciting cherry atop our New Year's romp, John Barrowman's Captain Jack Harkness is back in full force, last seen in a fleeting cameo in 'Fugitive of the Judoon' in Series 12.
So did we kick off 2021 with a bang? Has Doctor Who crawled out from the pit it found itself in after 'The Timeless Children?' Does Captain Jack simply carry this special on his shoulders alone? Or should we start worrying about what's ahead for the series? Good things go in the 'Ups', bad things go in the 'Downs.' Welcome to 'Revolution of the Daleks.'
Ups
4. A Bleak Reunion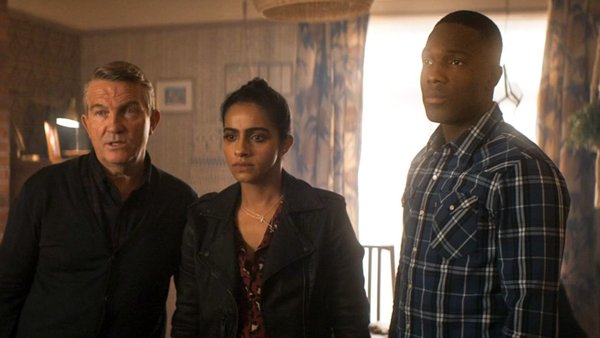 A scene that, in any other television series with characters in this situation would've played out as a heart-warming positive, The Doctor returning to Sheffield after ten months in space jail unexpectedly subverted our expectations. With Yaz pining for the moment The Doctor returns (whilst Ryan and Graham have moved on with their lives), the moment the pair come face to face once more would've assumedly ended in a warm embrace. But instead, we had Yaz push The Doctor away, and the trio look less elated, and more deflated.
Whilst we move onto defeating the newly-discovered Daleks rather swiftly after this scene, the punch of this bleak reunion really did set the correct tone for our companions' mindset over the last ten months. In an episode drowning with negatives, this negative vibe actually spun a positive in my book, and the harsh reality of life with The Doctor being presented is always a good move for a poignant scene.