5 UK TV Shows Netflix Should Make Next
4. Fresh, Provocative Comedy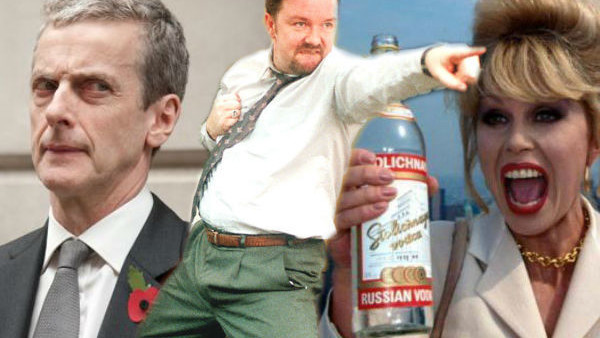 Alright, so maybe you hear "Netflix" and "comedy" in the same sentence and the first thing you think of is the latest tired Adam Sandler or Kevin James vehicle. But it doesn't have to be this way, especially if Netflix is committed in supporting British productions. After all, the UK is the country that gave the world Monty Python, Blackadder and The Office - comedy is our thing (let's just pretend Mrs Brown's Boys doesn't exist).
Admittedly 2016 has been a little sparse for new, fresh Brit-coms. There's been the word-of-mouth hit Fleabag, from the twisted mind of newcomer Phoebe Waller-Bridge, who writes and stars the dark comedy-drama. It's a refreshing change of pace from the usual parade of panel games and outdated 70s-style sitcoms that the mainstream channels offer.
The case of Waller-Bridge suggests that there's hosts of British comedic talent waiting to be unearthed. Netflix is in a position where they can afford to take risks that the traditional networks may prefer to avoid. On the other side of this - wouldn't it be great if Netflix could get the esteemed likes of Chris Morris or Armando Iannuci on board? Charlie Brooker already nailed his colours to the Netflix mast - and his Black Mirror exploded internationally as a result. It's a win-win.