7 Guest Stars We'd Love To See Appear On Stranger Things
6. Alex Winter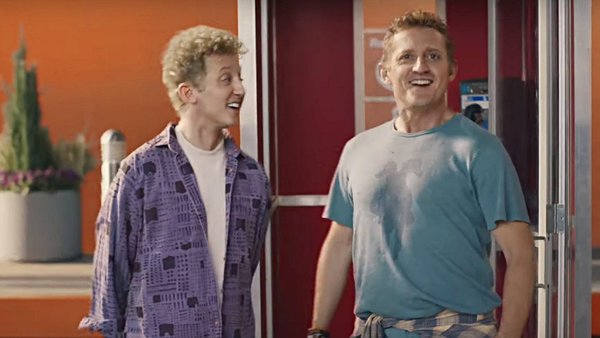 What would be more excellent than seeing one half of the Bill and Ted duo hanging out with the members of the Hawkins AV Club in future episodes of Stranger Things?
Alex Winter is best known for starring alongside Keanu Reeves in all three Bill and Ted movies, with the most recent film - Bill & Ted Face the Music - being released 31 years after Wyld Stallyns' original time-travelling comedy.
Aside from that franchise, Winter has also featured in 1987's The Lost Boys, which is one of many properties to have served as a heavy influence on the Netflix show.
It also seems that the adventures of Bill and Ted are about to affect the fourth season of Stranger Things, as the writers behind the show have teased that Bill & Ted's Bogus Journey has influenced the upcoming season.
What could this mean for the future of the show?
Bill & Ted's Bogus Journey tells the story of evil robot versions of Bill and Ted being sent back to the 20th century to stop their human doppelgängers from winning a Battle of the Bands competitions.