8 Lovable TV Characters That Would Be Insufferable In Real Life
You love to watch them on the small screen, but you wouldn't want to share a pint with them and would probably cross the road to avoid some of them, too. Yes, some of the greatest, most neurotic and charismatic TV characters are also people whom, if they existed in real life, would never find themselves ordering a table for two at their local restaurant. From the pompous to the whiny, the shrill to the cloying, and featuring a few who would probably benefit from a nice lie down on a psychiatrist's couch, here are 8 popular TV characters who would make for unbearable company. If there are any characters more deserving of a place on the list, or you feel I'm being too harsh on this particular selection, share your thoughts in the comments section below...
8. Frasier Crane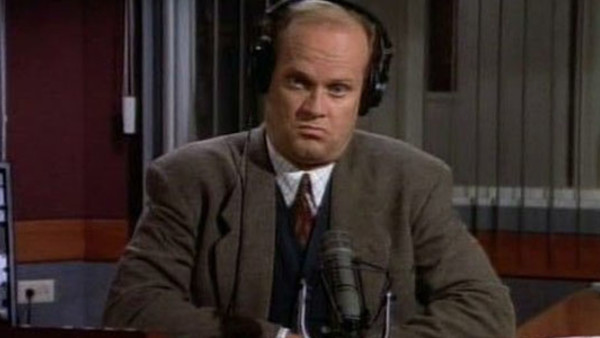 Dr. Frasier Crane has long since been beloved of audiences on both sides of the Atlantic. With his quick, dry wit and lovable fallibilities, Frasier has charmed millions of fans of Cheers and his eponymous spin-off show. You can only imagine, however, that he would be treated to a different view of the psychiatrist's couch in real life. Pompous, needy, aloof, vain and a borderline egomaniac, the facets of Frasier's personality that we laugh at on the show would make him seem overbearing and irredeemably irritating were you on the table next to him at Café Nervosa. In his defence, Frasier does seem almost grounded compared to his brother, Niles, who also happens to be one of my all-time favourite sitcom characters and a man the producers described as "what Frasier would be like had he never set foot in Cheers." Still, he remains a doctor you would hope doesn't do house calls.