8 Major Questions We Have After Stranger Things 4: Volume 2
7. What Is Going On With Nancy, Jonathan, And Steve's Love Triangle?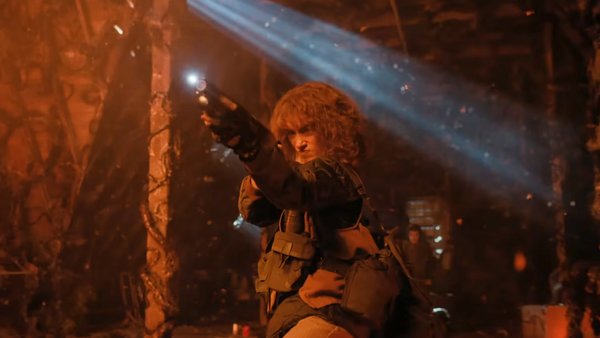 Nancy and Jonathan currently have a long-distance relationship that stretches from Hawkins to California, and it's safe to say things are on shaky ground. Nancy has remained her headstrong self, while Jonathan has been kicking back and getting stoned with his new eccentric friend Argyle.
While in the midst of this, Nancy and Steve's romance has once again rekindled. From all the scenes featuring Nancy and Steve, it's obvious that a spark is still there. Steve even admitted to Nancy that when he imagines his perfect life, she is there with him.
Nancy is certainly conflicted between the two, and her future with Jonathan appears problematic. This is owing to Jonathan not being truthful about his college acceptance letter, while Nancy isn't honest about her lingering feelings for Steve.
Coming into season five, the tension between the three may result in some hostility. Although Nancy breaking up with Jonathan seems entirely possible, she might not end up going back to Steve too. In the end, Nancy might prioritise her career as a journalist, instead of on boyfriend troubles.