9 Doctor Who Big Finish Releases You Should Be Excited For In 2021
Big Finish absolutely smash it with their Doctor Who content, and 2021 is set to be a big one.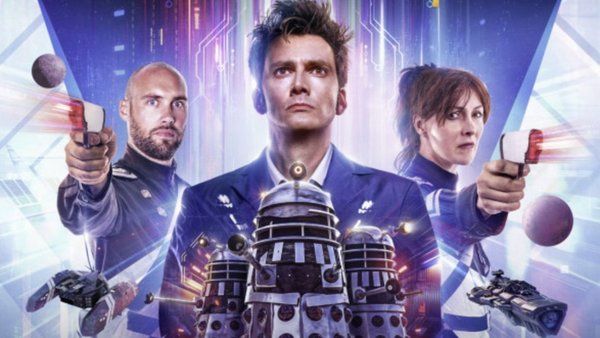 Big Finish have been giving us Doctor Who audios since 1999, and each year they seem to step up their game. 2020 may have been a year like no other, but Big Finish provided so much needed audio escapism, and they're definitely going to keep us entertained this year too.
2021 sees an end to a staple of Doctor Who at Big Finish, the Monthly/Main Range. Since the Sirens of Time in 1999, Big Finish has provided us with a two hour adventure each month with Doctors 5, 6, 7 and 8, accompanied by various companions, and that's just from one range!
This does not, however, mean Doctor Who is slowing down at Big Finish, on the contrary, instead Doctor's will receive their own ranges with several releases a year. This soft reboot kicks off in 2022, with updates still to come.
Whilst we may be already over half a month into 2021 (some how), there is definitely plenty to look forward to this year. We have already had the epic Masterful at the start of the month, which I've already reviewed and you can check out here.
New releases are announced on a regular basis, and knowing the folks at Big Finish, there will still be plenty of unannounced joys for 2021 and beyond. But for now, here are nine Big Finish releases you should look forward to this year...
9. Torchwood: Absent Friends
Announced after Revolution of the Daleks on New Years Day, Torchwood: Absent Friends, sees the 10th Doctor come to Torchwood for Big Finish's 50th release.
Whilst onscreen we saw Captain Jack and the 10th Doctor meet several times, and Jack reconvene with the Doctor in their latest incarnation, we have never seen the 10th Doctor come to Torchwood.
When the 10th Doctor reunites with Jack in the Series 3 finale, he is not best pleased with his old friends new job. Torchwood and the Doctor have a deep history, they've been hunting him since 1879. This is new territory for the Doctor and it'll be interesting to see him in a new dynamic.
It will be fascinating to see the dynamic of the Doctor coming to Cardiff and into Torchwood. The story is due in May and will see the Doctor taking charge of Torchwood, but who knows what will happen with him, Jack and Lanto...