American Dad: Ranking Every Main Character Worst To Best
10. Klaus Heisler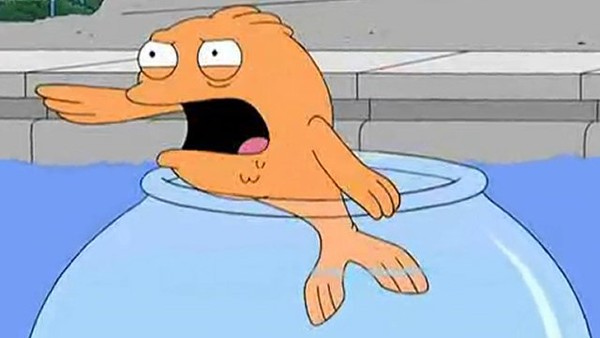 Though the premise of Klaus' character is intriguing and unique, there was ultimately a limited shelf-life on it staying this way. Klaus was once a German ski-jumper, who had his brain put into the body of a goldfish by the CIA, and eventually became the Smith household's pet.
Unfortunately, there are only so many dimensions that can be created for a goldfish in a bowl. On a couple of occasions he has been given a new body, once it was the singer from an Earth, Wind & Fire tribute band in which he tried to seduce Francine, and later he managed to steal and abuse Stan's body.
There was even an episode where the entire Smith family got trapped inside his body. Stories soon grew thin however, and even when he became mobile with a hamster ball and a moveable dish of sorts, he was still relatively uninspiring.
As the show has gone on, Klaus has transformed into something of a douchebag. Someone who thought he was cooler than he was, and who seemingly tried to overcompensate for his lack of human body with his attitude. None of his own family really like him, so how is any audience supposed to?