American Horror Story: Apocalypse - 7 Ups & 1 Down From 'Return To Murder House'
5. Naomi Grossman's Cameo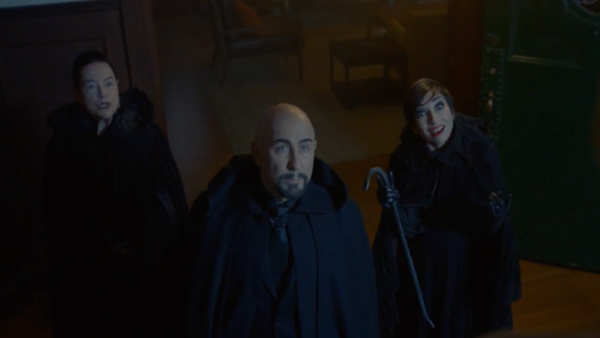 Die-hard American Horror Story fans will have likely noticed Naomi Grossman's name on the guest credits at the beginning of the episode. The actress is largely known for her role of Pepper in the Asylum and Freak Show seasons of the series, and Grossman's name prompted many questions, for example: will Pepper feature in the Murder House/Coven crossover? The character died in Asylum (which takes place several decades before Apocalypse) so, if this is the case, then how would an appearance from Pepper even make logical sense? In typical AHS fashion, it's not quite as simple as that.
Grossman does appear in Return to Murder House, but she isn't playing Pepper. Instead, the actress has the opportunity to do something quite different, as she takes on the role of a devil worshipper. Grossman is great, showing a different side to her ability, as the character tries to win Michael over with her loyalty.
For many fans, Grossman's cameo may have gone unnoticed because, without the make-up, she doesn't look a thing like Pepper. Nonetheless, her appearance is a neat little extra in what already promised to be an enthralling episode.