Brooklyn Nine-Nine Quiz: Who Did It - Rosa Or Amy?
Who was it? The Nine-Nine's resident badass or the binder enthusiast?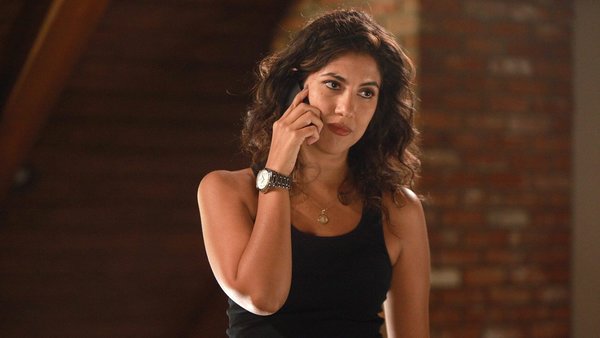 Part of what makes Brooklyn Nine-Nine such a great ensemble comedy show is how diverse yet similar the characters are. Each member of the ninety-ninth precinct brings in something completely different and has a personality that contrasts the rest of the group. This helps them fit together perfectly like a jigsaw.
They feel like a complete family who are highly similar despite their differences. You could take each character and put them in another character's situation and it would work. Switch Hitchcock and Scully round and who would even know the difference! Thanks to this however, it can sometimes be tough to remember who did what over the years.
Two of the Nine-Nine's brightest stars without a doubt have to be Rosa Diaz and Amy Santiago. These brilliant detectives show the opposite sides to police work, one being a take-no-nonsense ass-kicker and the other being an overly hard-working pencil pusher. They are both phenomenal at their work but approach it in such juxtaposed ways.
So, can you sort out the ass-kicking from the pencil-pushing? Not even Santiago could score 100% on this quiz!
Answers at the end!
1. Took Down A Perp Whilst Wearing A Wedding Dress.