Doctor Who: 10 Best Moments Of Series 8 So Far
So far so good for Capaldi.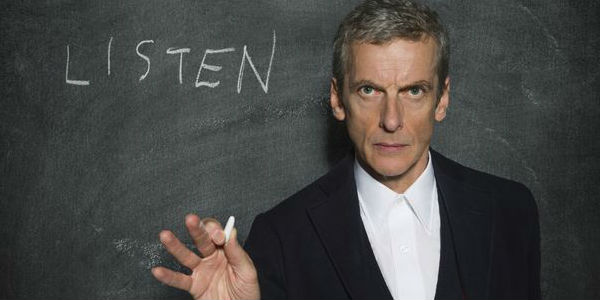 The reason Doctor Who has lasted so long is not only due to the ability to recast its leading actor without breaking the story, it is also because that when the Doctor regenerates the show does too. Under a new face it can completely change its tone and style. And under the bottle-top-breaking eyebrows of Peter Capaldi the show has had one whopper of a regeneration. With Doctor Who coming up to ten years since it was brought back, there has been a conscious effort to do something different. Namely, to give the show a moodier, broodier outlook. However, too much seriousness does not a good Doctor Who make and, thankfully, this series is also aware that there needs to be light (Robot of Sherwood) alongside the shade (Into the Dalek) and heart (The Caretaker) as well as scares (Listen). With this in mind, it could be said that Series 8 has already provided us with some of the most interesting Doctor Who in years - taking us inside a Dalek, to the end of the universe and even to where the Doctor began. So even though this run of episodes has only just reached its halfway point, you would be hard-pressed to narrow down the best moments of this series so far €" but we€™re going to try.