Doctor Who Spoilers: 10 Story-Line Set-Ups That Will Shape Season 8
4. The Doctor's Face Is Familiar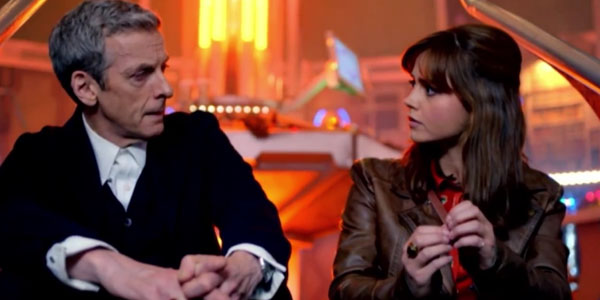 Whether he€™s a good man or not, we know that he€™s got one of those faces. By which we mean, we€™ve seen him before€ and he€™s now acknowledged that. Yes, Moffat has elected to make it a story point that the 12th Doctor€™s face has appeared in Doctor Who before. It€™s a given that television shows will reuse actors, but in this case it€™s front and centre in the narrative. More than that, the Doctor has made it so:
€œIt's funny, because, I'm sure that I have. You know I never know where they come from, the faces. They just pop up, zap, faces like this one€ Why this one. Why did I choose this face. It's like I'm trying to tell myself something. Like I€™m trying to make a point. But what is so important I can't just tell myself what I'm thinking?€
It€™s an old face, for an old man, in a season obsessed with giving us callbacks to previous storylines and older episodes. What can this mean?