Doctor Who: 10 Answers For Steven Moffat Plotholes
9. How Could Amy Interact With Amelia In 'The Big Bang'?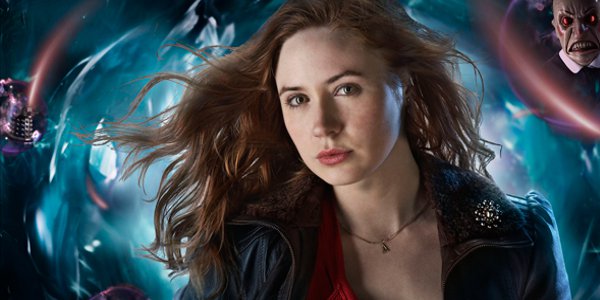 Oh, Moff. We know you don't want to reuse Russell T Davies's themes and ideas, but we had a whole episode about Rose touching herself (not like that) and those Jurassic Park-looking things that stole the inside of the TARDIS. Can you really disregard that? Actually, yes. The Ninth Doctor told us that any paradoxes damage time and the Reapers are there to clean the wound as best they can, even if that means eating wedding guests. But in 'The Big Bang', time was already damaged. The universe was now tiny. Everything in creation had died, minus five creatures, and the Doctor was travelling by vortex manipulator, something he really doesn't approve of. Amy probably shouldn't have touched Amelia's hair, but if it was going to cause that much carnage, the Doctor would've told her not to interfere with her past self when he left the message in her head. Of course though, I have no explanation for why Kazran Sardick could cry into his younger self. Perhaps the planet Ember doesn't abide by the same time constraints? Or perhaps time can be rewritten after all...