Doctor Who: 10 Best Episodes For New Fans
The best Doctor Who adventures to show to the uninitiated.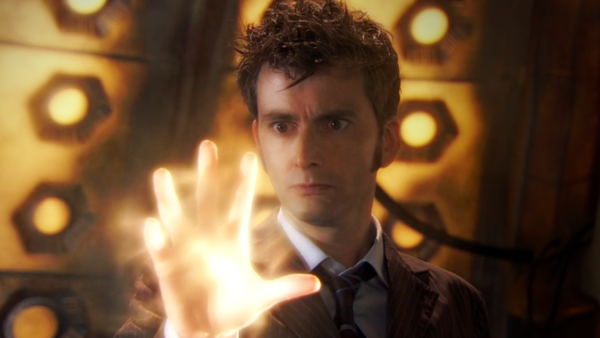 Whovians, let's be real with ourselves for a moment and admit something: Doctor Who is WEIRD. It's a show about a zany genderfluid British alien wack-a-doodle who travels all of space and time in a 60's police telephone box and solves all of their problems with a glow stick.
So as you can imagine, people who didn't grow up with Doctor Who have a hard time getting into it or taking it at all seriously. But fortunately, all is not lost! For at one point earlier in our lives, we were all in that same boat. But then we caught the right Doctor Who episode at just the right time and it got us hooked.
But say you have a friend who's never seen Doctor Who before, but is interested in knowing where to start. What would you suggest? What episode or episodes are the best possible foot forward for introducing someone to the greatness of Doctor Who?
Well let's answer that, shall we? These Doctor Who adventures are your best bet for getting a newbie hooked on our favorite space faring timelord.
10. The Christmas Invasion
The Tennant era remains one of the most universally beloved eras in all of the show's history, so starting with this one when trying to convince a newbie is not a bad plan. And of course, if you're doing that, you may as well start at the beginning.

The Christmas Invasion was the first episode to feature David Tennant's Doctor in a starring role...and he spends most of it asleep! Riveting, huh? Well yes, actually, as while he's asleep, recovering from his regeneration, an alien invasion occurs all over the world, and we get to see exactly how screwed we would be if aliens invaded without The Doctor to save us. The situation gets worse and worse and worse, and the whole time you're BEGGING for The Doctor to wake up already.
And the moment he does is when everyone watching this for the first time falls in love with the 10th Doctor.
It isn't the best first Doctor outing on this list or even in general, but it is tons of fun for both veteran fans and newbies.